Live More Opens First Clinic Location in Phuket, Thailand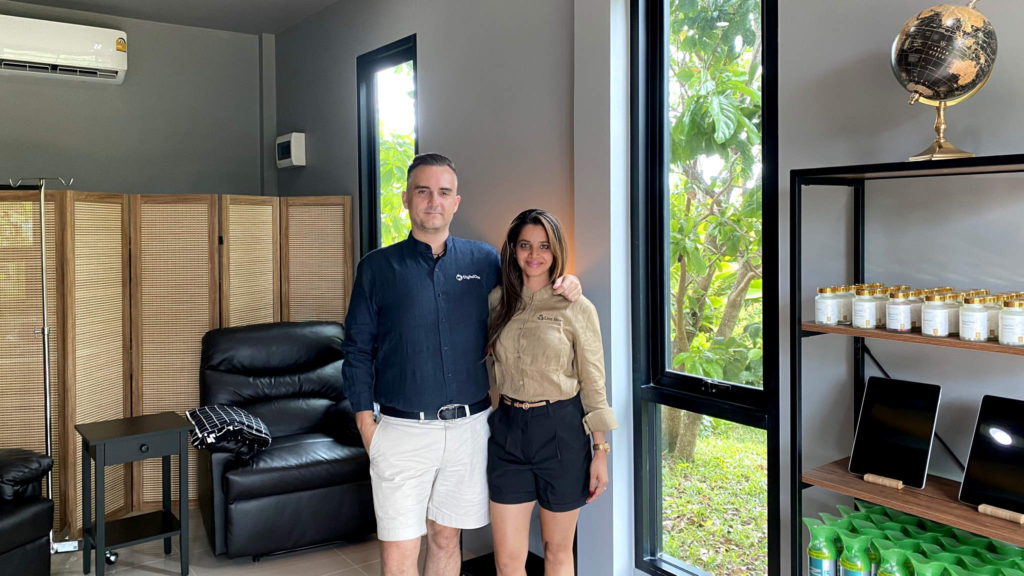 PHUKET, THAILAND
Live More is excited to announce the soft-opening of their first clinic location, located in Phuket on Pasak Soi 8.
Opened by Deepali Kapahi & Gareth Jones, Live More Lifestyle Clinic is Set inside the upcoming SiamSportsPro Tennis Academy and adjacent to Courtside Café, Live More's first location is perfect for those looking to get that long overdue health check-up, boost energy or recover from a night out with an IV therapy or much more.
Live More takes healthcare a bit differently – sitting in comfortable chairs surrounded by nature with a coffee is the norm. Meet with like minded individuals both international and Thai, book a consultation with a doctor, or just relax in a private air conditioned room admiring the view.
Live More also offers personalised supplements – made to order based on the results of your laboratory tests, and a range of bottled nutraceuticals to support your body.
Book a consultation or visit in person to get started on your journey, or just come meet us and have a coffee.